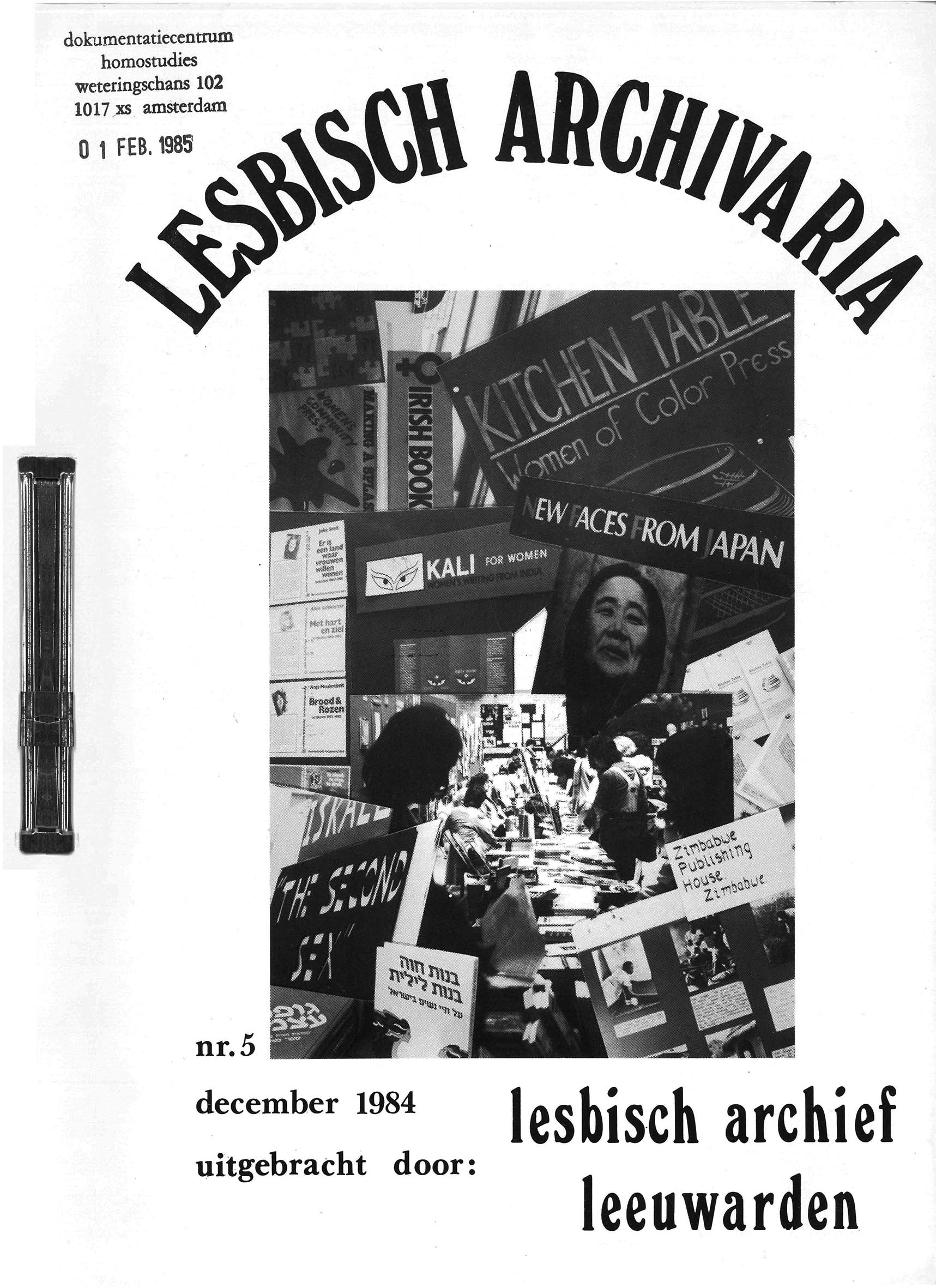 The way in which archival staff members experience the world around them always plays a role in the kind of collection they build. Because most of the archival staff members of Homodok and the lesbian archives were white, this meant that people of colour initially were underrepresented in the archival collection. The Lesbian Archive Leeuwarden realized this in 1983.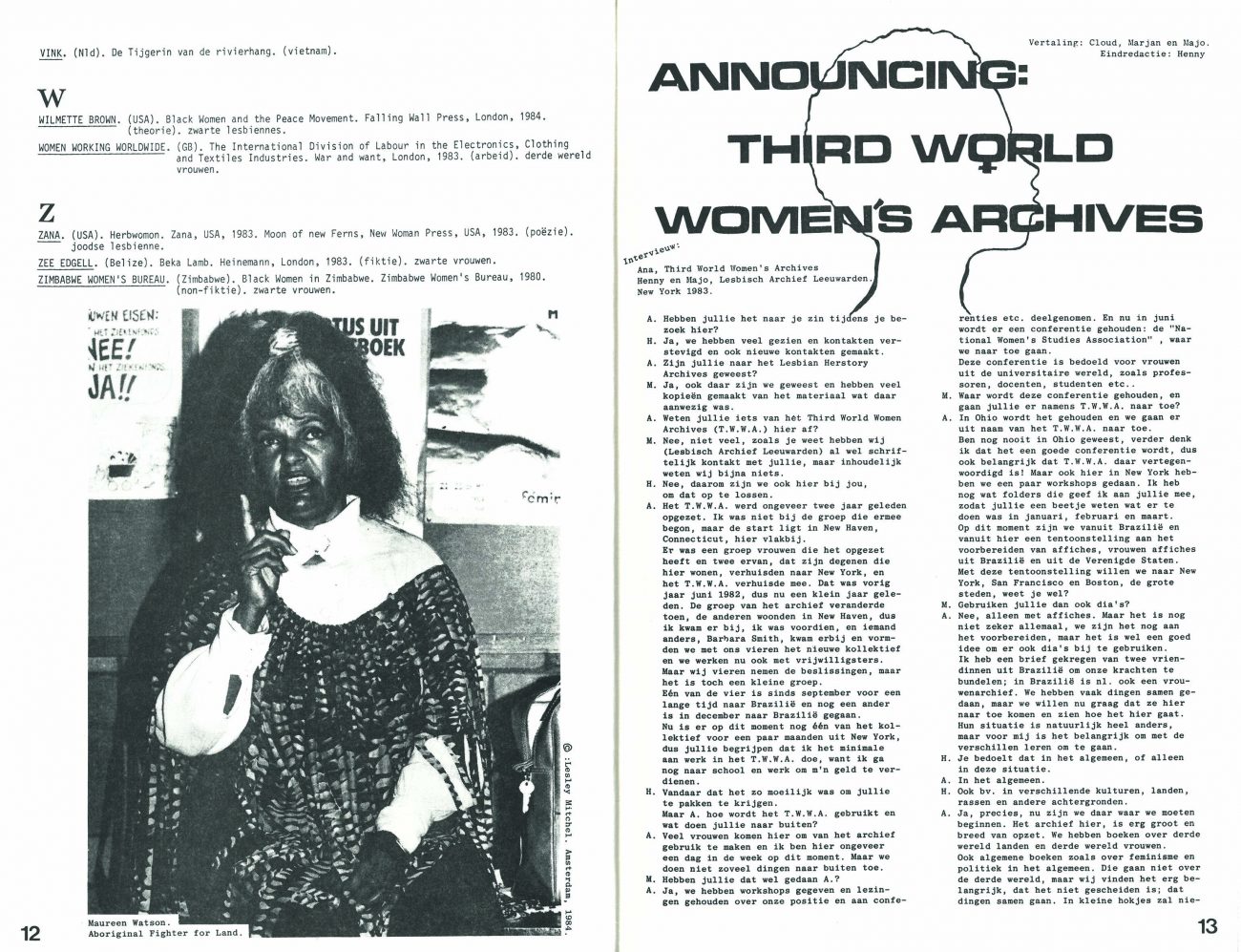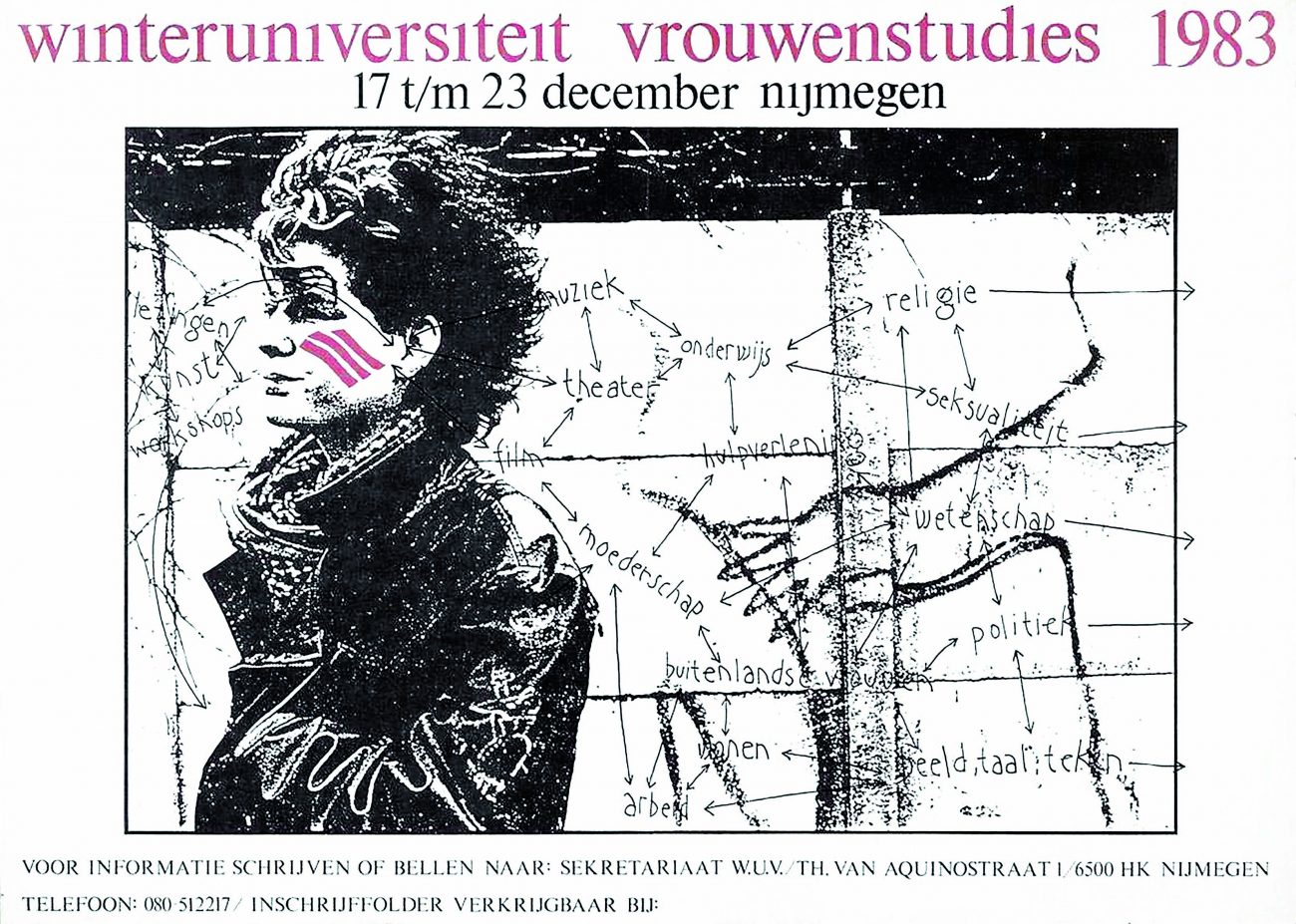 […E]nd of 1983, we visited the Winter University in Nijmegen, where, for the umpteenth time, Black women were only seen as an anthropological phenomenon, and were presented as such. This created a big row, that led to the decision within the [Lesbian Archive Leeuwarden] that changes had to be made to the system as it had been used up until that point.Miranda Huising, 'Overzicht 10 jaar Anna Blaman Huis' (1992)
Poster of the Winter University Women's Studies Nijmegen (1983)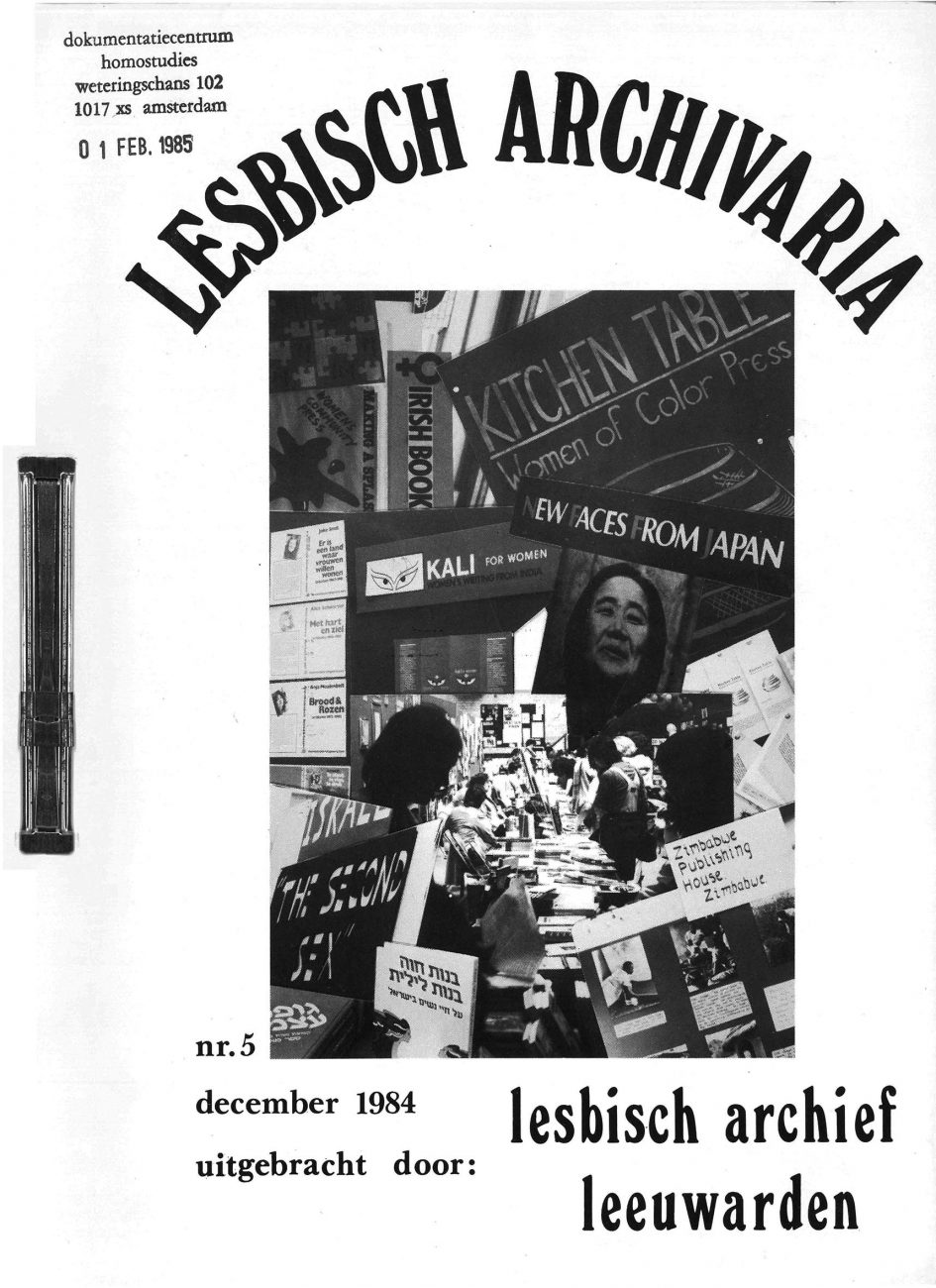 When we […] after years of collecting, found out that 90% of the materials came from the white middle and upper classes, that was a horrible conclusion. Almost no materials from the working classes was to be found. Similarly, there are no or hardly any materials from women of colour, Black women and third world women. There are some from Jewish women, but we were not aware of that. This was of course not a pleasant discovery, when your policy is based in the Lesbian Existence. […] At that point, we decided to change course, a process of trial and error, and we admitted that we were not going down the right path. Step by step, we managed to do something with this awareness. We started classifying the materials we had by these women's identity/nationality. Additionally, we applied a better way of allocating when purchasing materials, thereby creating a more complete image of the different kinds of women within the Lesbian Existence.

Lesbisch Archivaria 6/7 (november 1985)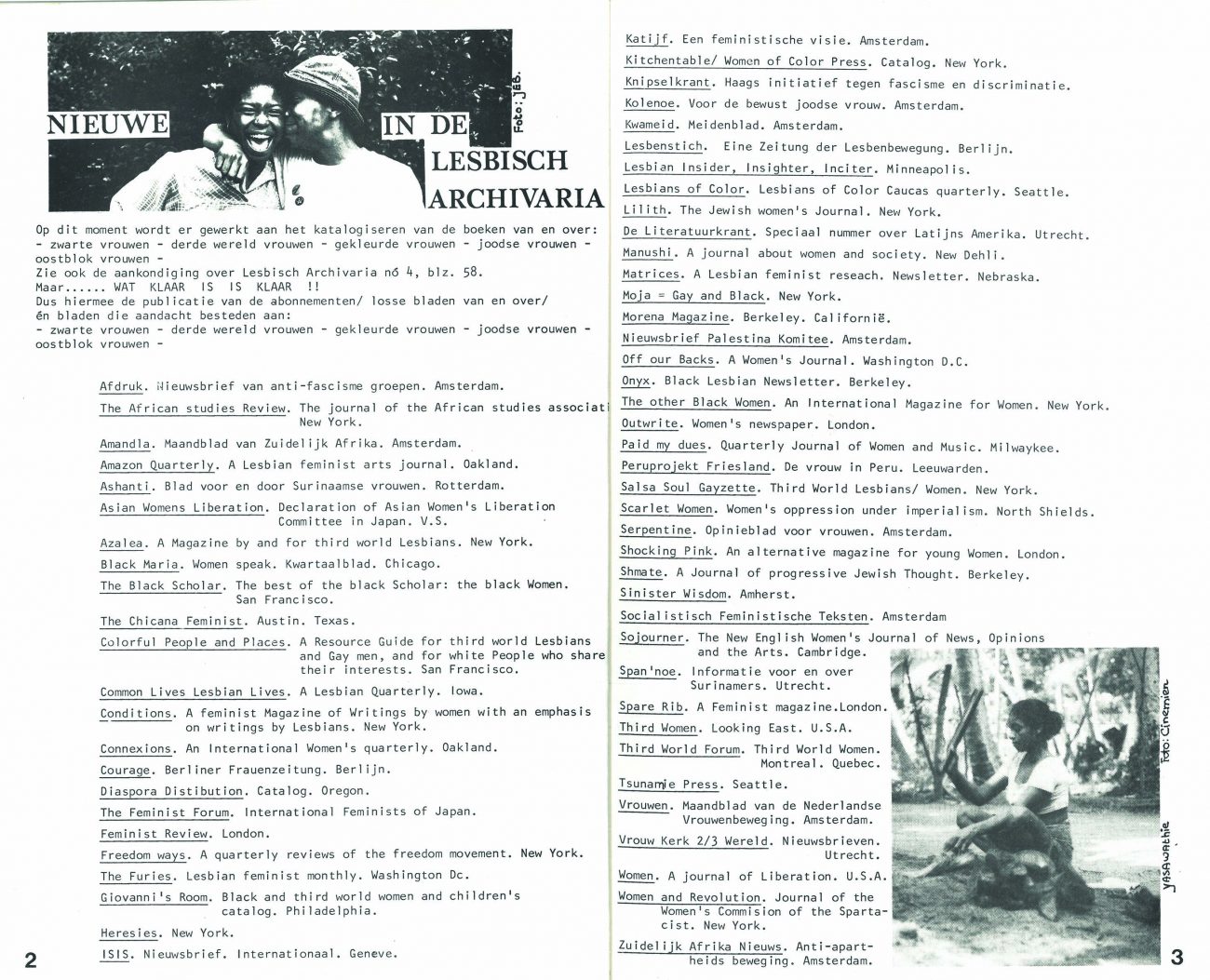 In the early '80s, the Lesbian Archive Leeuwarden decided to start collecting materials concerning emancipation in general, rather than only lesbian materials, on the basis of a solidarity principle.
Additionally, the archive decided to categorize their materials in a different way, which separated materials that were published by, for or about people of colour and Jewish people from the "white materials" in their bookcases. This was intended to allow everyone access to their own identity.
In their magazine Lesbisch Archivaria, in which they would signal boost literature and materials, they also created separate categorizations for "Black women, third world women, women of colour, Jewish women and women of the Eastern Bloc".
In the late '90s, the archive decided to combine the different materials from the bookcases again. To make the Black materials more visible, labels were put on the book covers, in order to stimulate usage of these materials by visitors who were not specifically looking for them as well.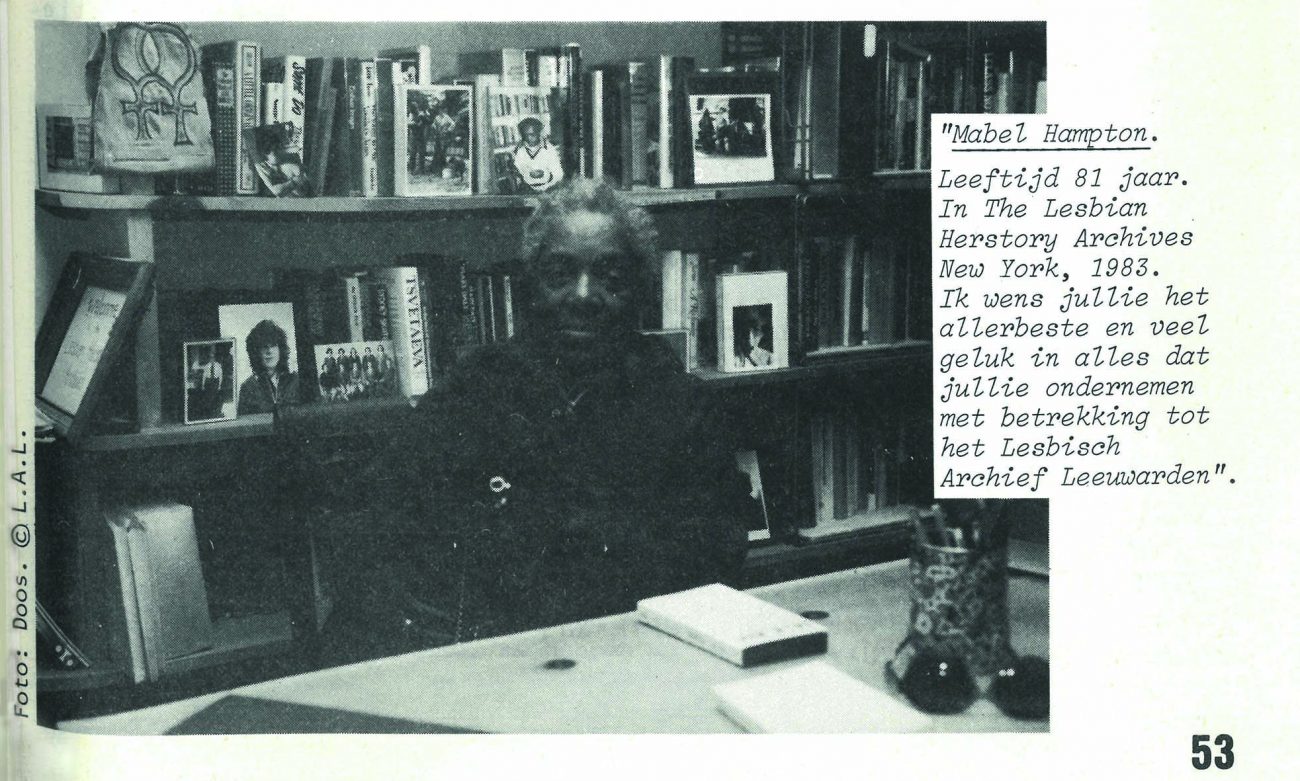 The archival collective itself mainly consisted of white women, but they tried to let their archival collection and a cataloguing system policy be determined by their collaboration with "Black and Jewish organizations and people of colour who have insight into such matters."
Mabel Hampton in the Lesbian Herstory Archives (1983). Photo: Lesbian Archives Leeuwarden. Published in Lesbisch Archivaria 4 (March 1984)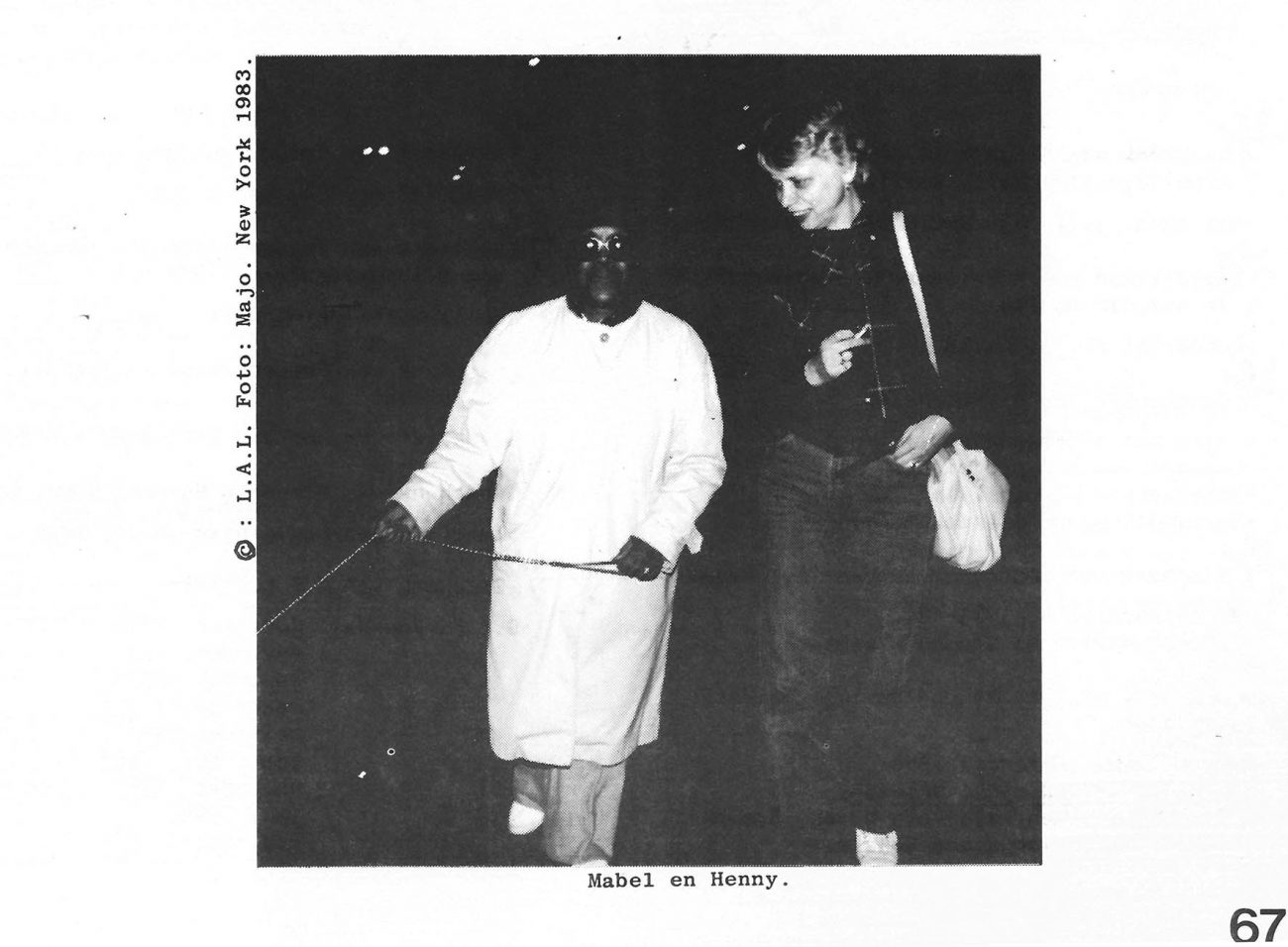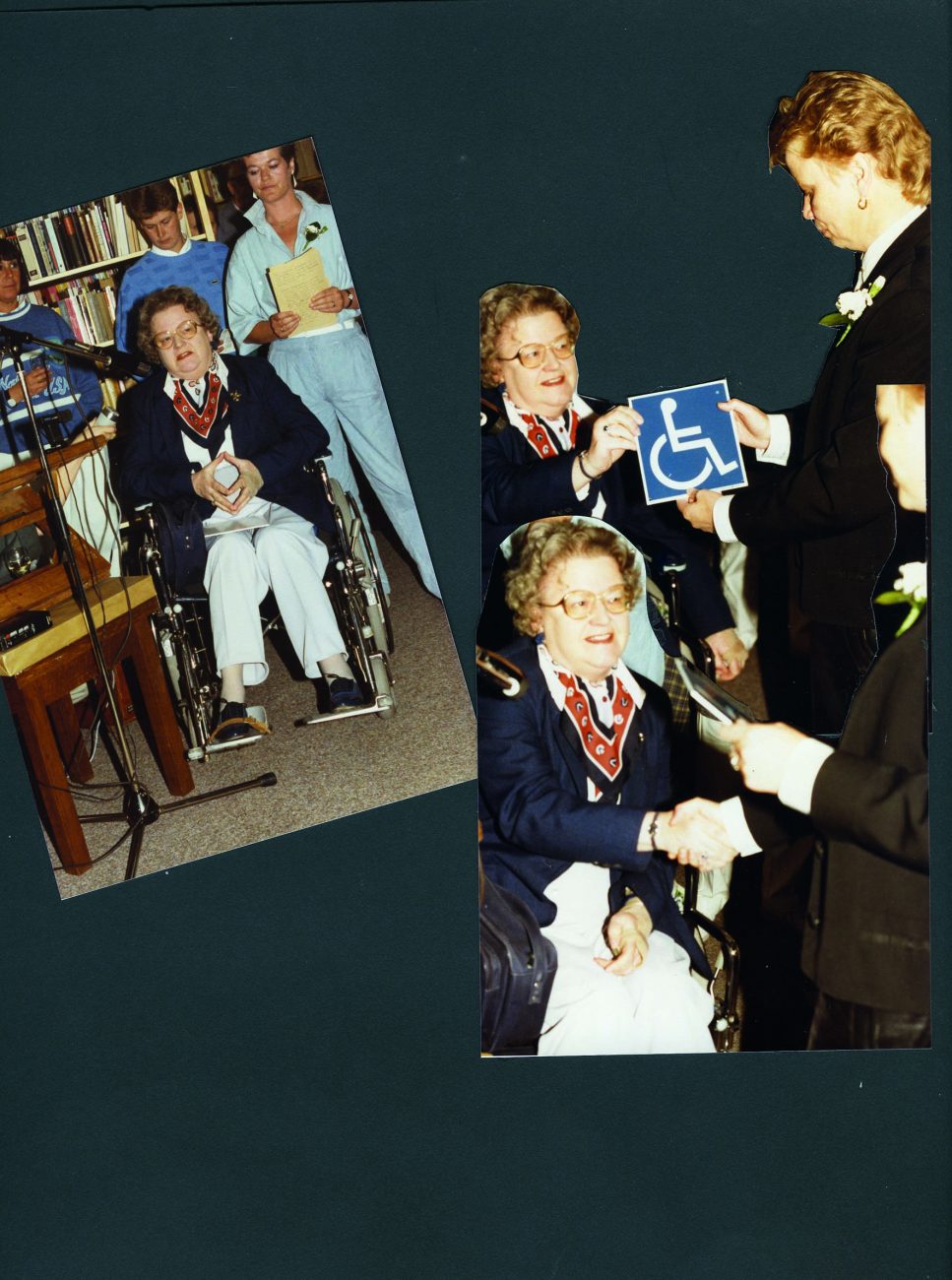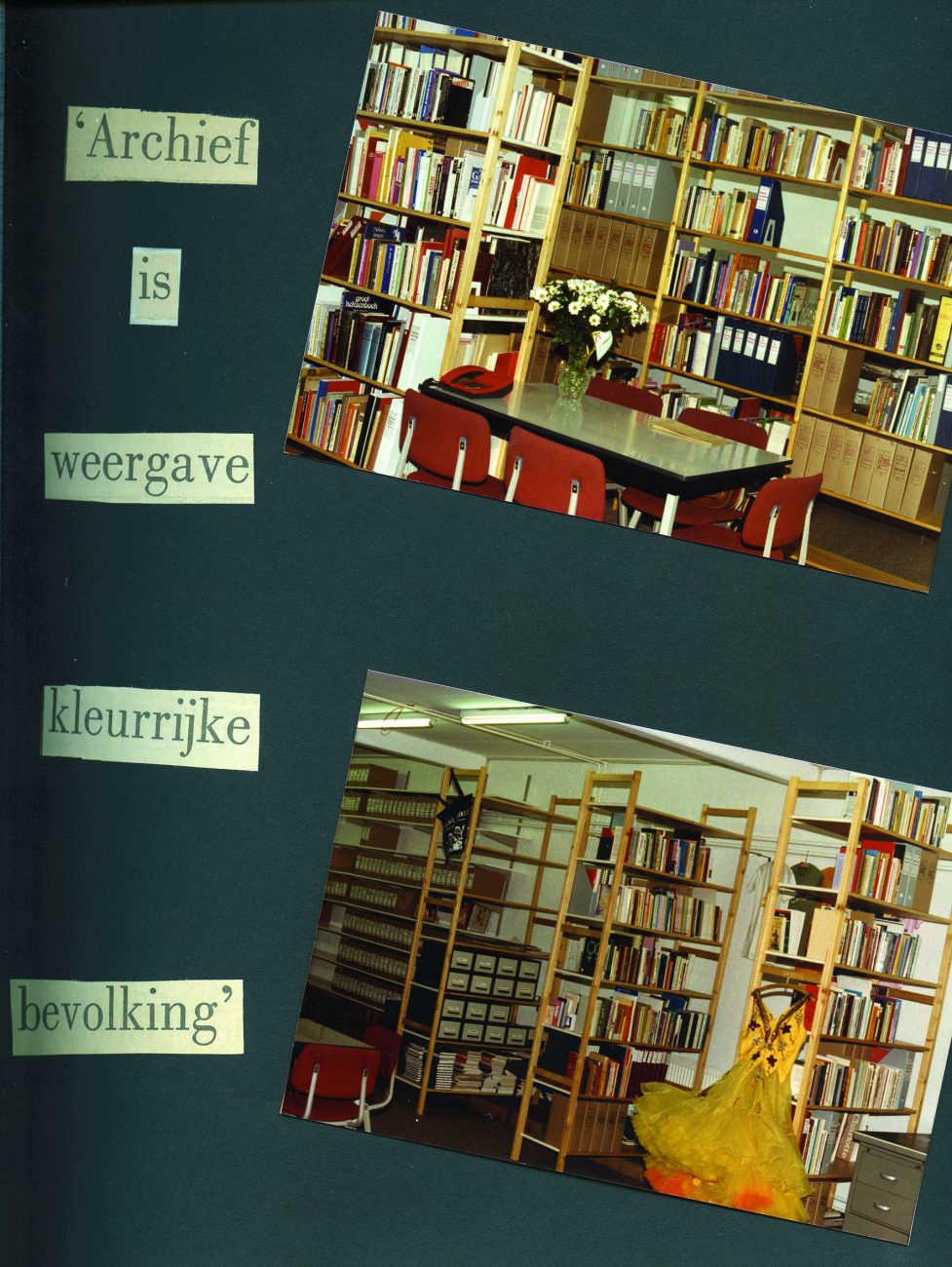 When the Anna Blaman Huis moved in 1987, the organization made adjustments in order to ensure that the centre would be accessible for people with disabilities.
In the late '90s, the Anna Blaman Huis decided to no longer collect all materials related to emancipation, but instead focus solely on explicitly "pink" materials.