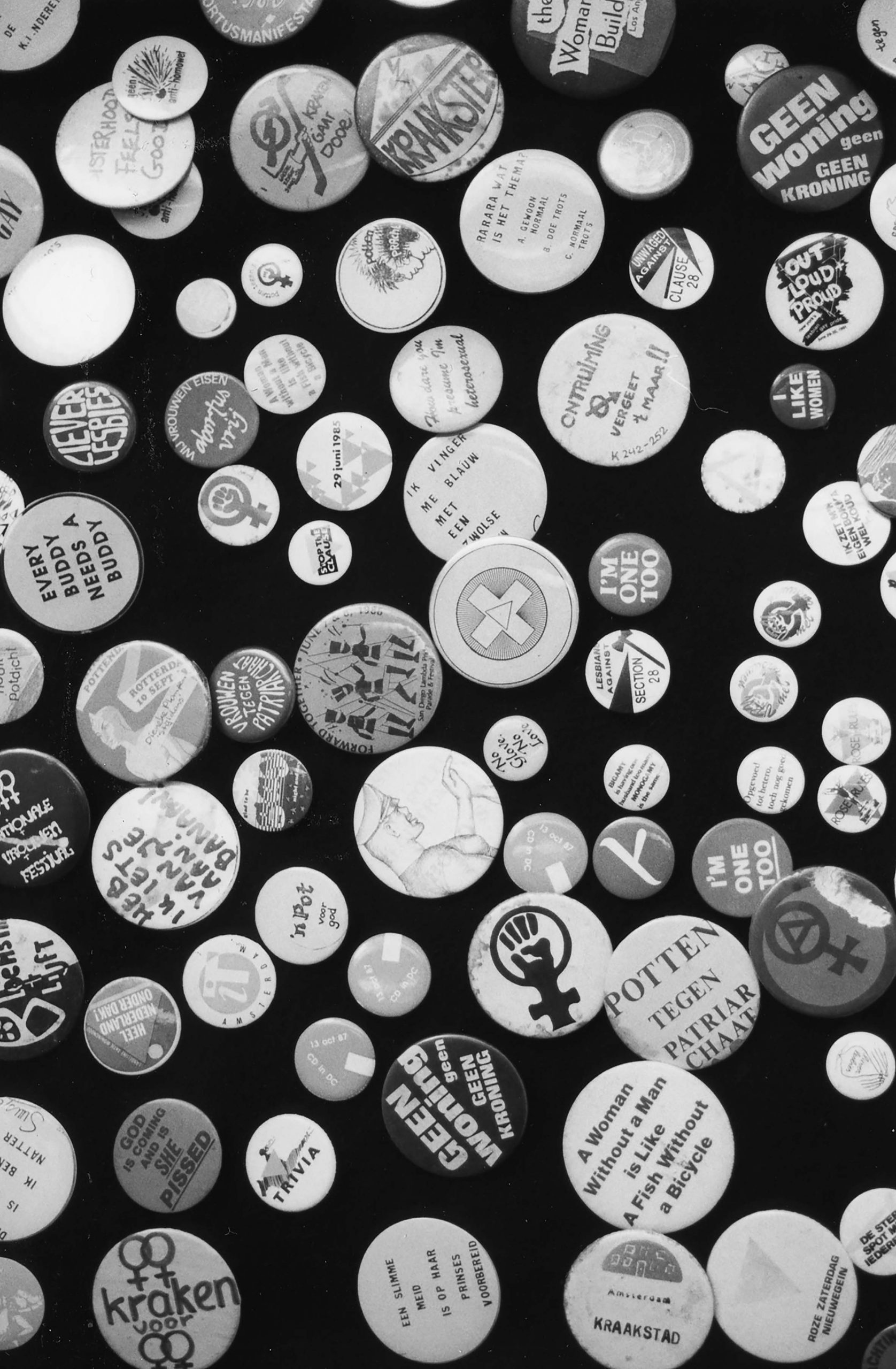 Archives are not neutral institutions where tangible traces of history are simply conserved and made accessible. Processes of selection always underlie the archiving process, which in practice often leads to the exclusion of certain groups.
A response to this exclusion was the emergence of 'alternative archieves'. The initiators dedicated themselves to securing and preserving historical sources of groups whose heritage ware rarely represented by traditional archives, such as LGBTI+ people, women, and people of colour..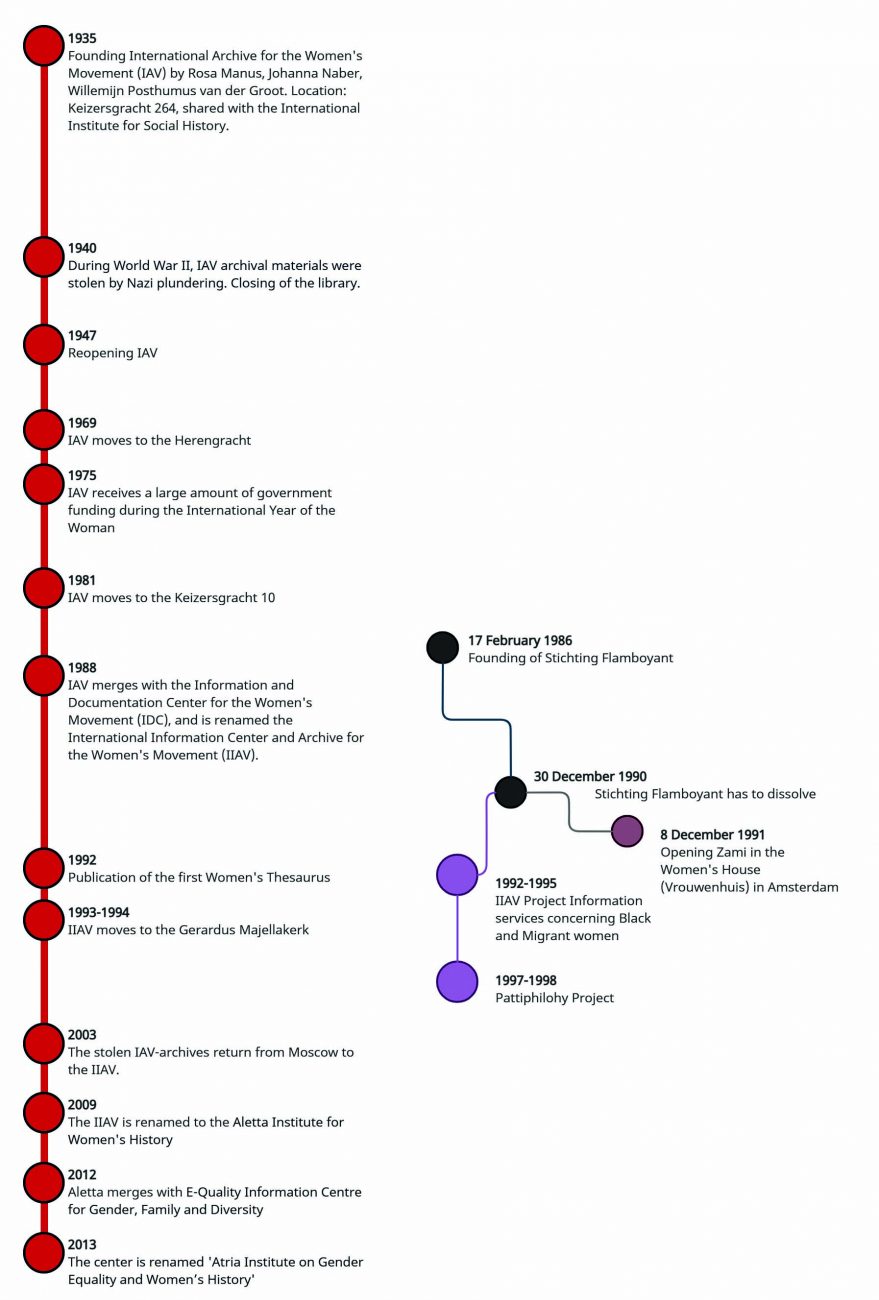 In 1935, Dutch feminists founded the International Archives for the Women's Moment (IAV). From the 1970s onwards, the field of alternative archives was further enriched by many other documentation initiatives, for instance in the field of women's history and literature, LGBTI+ history, and the heritage of Black, Migrant and Refugee (BMR) women.

These initiators applied traditional archival methods, but also searched for alternative ways of conserving their history and making it available.

The archives collaborated closely with the social movements they originated from, and were greatly influenced by them. The choices the staff members of the archives made subsequently influenced the historiography of these movements.
The current professional IHLIA is lightyears away from how we started at the time – happy and unhampered by too much knowledge.

Hannah van Herk, Lesbian Archive Amsterdam staff member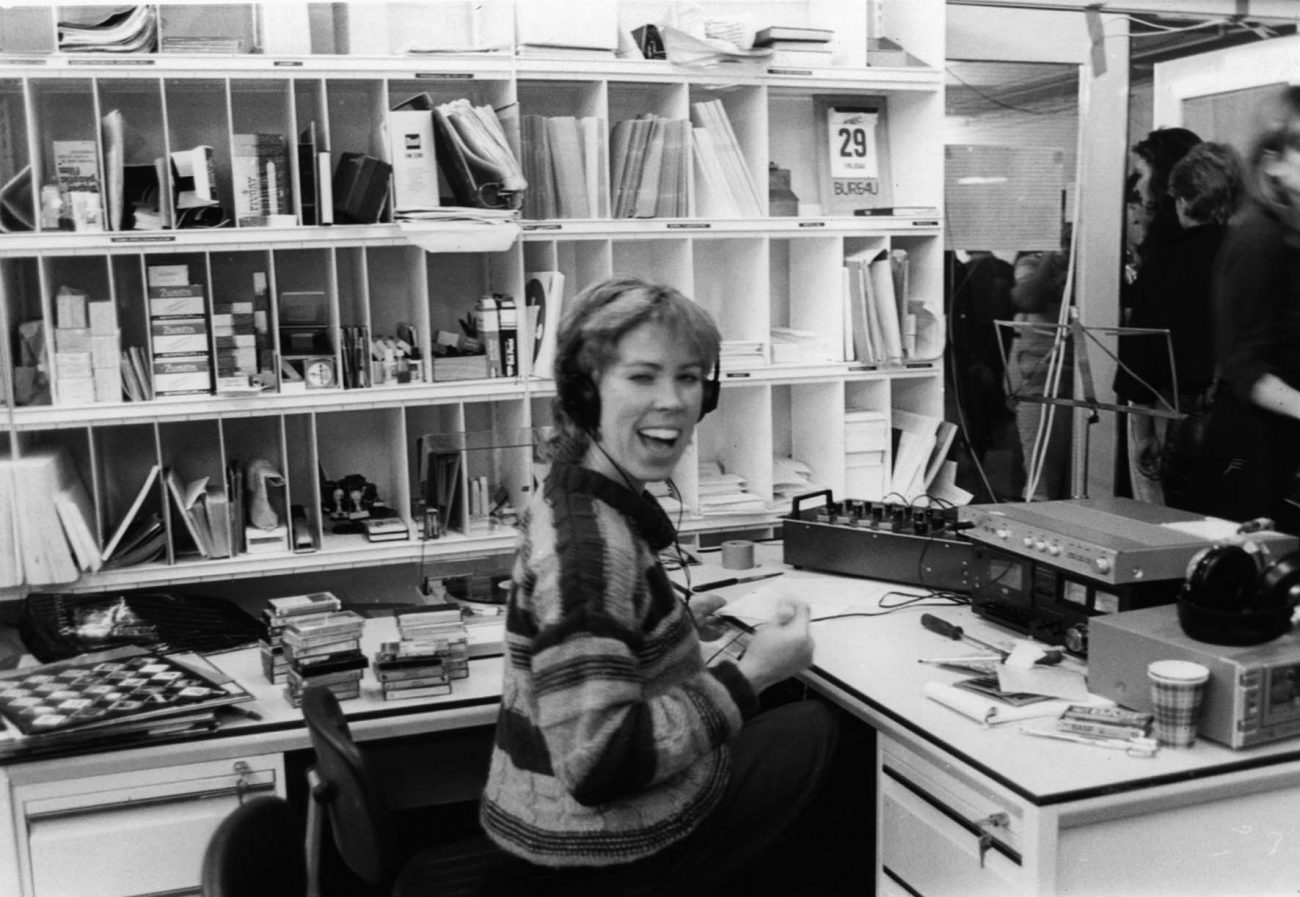 This exhibition focuses on several snapshots from the history of the Dutch lesbian archives, the gay and lesbian documentation centre Homodok, and the International Information Centre and Archive for the Women's Movement (IIAV). In this way, this exhibition also proves insight into the origins of the current institutes IHLIA and Atria.
Visitors of these alternative archives often only come into contact with the end results of the archival process. This means that the processes of selection that take place in the archive often remain concealed, making these end results seem objective. However, alternative archives are not neutral institutions either. The creation of alternative archival collections was always a point of discussion,
and the archives and their ever-growing collections have always been evolving. This exhibition provides insight into the processes behind the scenes of alternative archives: what considerations played a role and what decisions were made concerning the collection, what effects did the choices have, and how have these changed through the years?