Voor Nederlands klik hier
The first Dutch AIDS patients caused a stir in late 1982. A report with the same text in De Waarheid (1983-12-03) as the Nederlands Dagblad (1983-12-06) show which medical and moral problems the lesbian and gay community had to face.
The development of the epidemic was bleak. It stuck among minority groups to which the moral majority was opposed. It was obvious that medical care would be heavily burdened. At the same time, there was discrimination against affected groups. It became all hands on deck. The Netherlands learned from the U.S., but here too problems quickly arose.
Around 1990 the epidemic began to grow rapidly. There was no vaccine. Mediacations were often toxic. An experiment with a combination of three drugs started in 1995 and proved successfoul a year later. For most people with Hiv, the 'dead sentence' from the disease disappeared. Since then, medications have become so good that they even prevent the transmission of the virus. Yet there remains much shame.
Get a small impression of the exhibition House of Hiv which was on the IHLIA Plaza in Aug/Sept 2022.
Timeline with important events surrounding the history of forty years of HIV and AIDS in the Netherlands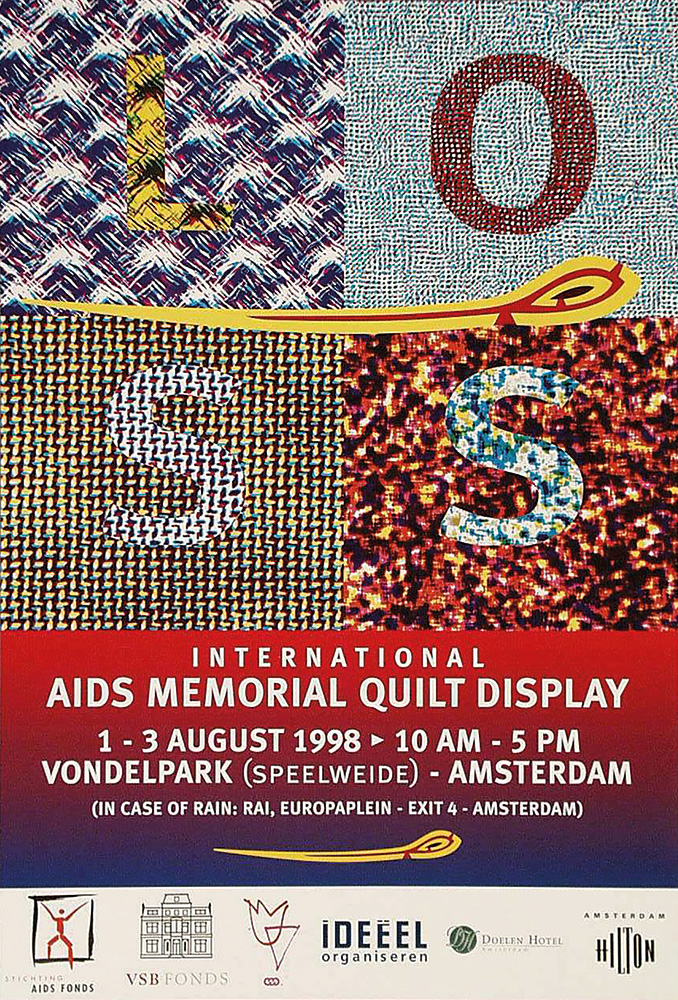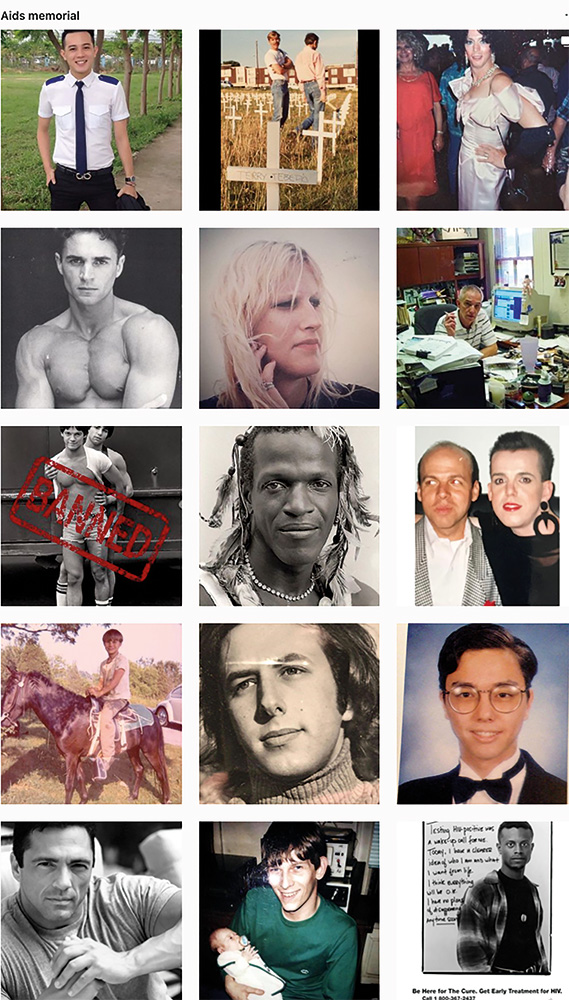 New ways of processing grief and remembering friends emerged. Name flags (the size of a small grave) were lovingly assembled. Eight flags together form a Quilt.
On AIDS Memorial Day (around Pentecoast) there is an annual commemoration. This used to include the launching of white balloons. The red ribbon drew the attention of the general public (photo Tanne de Goei).
But there are also other forms, more private: a vase in the hallway with a dried flower for each lost friend. A series of artworks with which buddy Peter Bartels painted off the anger.
Since 2016 there is a new way via Instagram #theaidsmemorial. Mostly stories from the past, but unfortunately also quite recent stories.
Fighting
De zoektocht naar medicatie om het doodsvonnis bij een The search for medication to end the death penalty of the HIV infection took a long time. For most People with HIV, there was also a long struggle against being marginalised by heterosexual society. The role that the gay movement had in starting a HIV community on its own was therefore logical. From 1990 onwards, the Positive Women section of the Hiv Vereniging provided a different sound and different interests than the gay voice.
The broadening only really took shape after the introduction of the combination therapy. The Hiv Association became/is the platform for a cloud of groups that use their identiy to stand stronger together in living with HIV.
photo: collage from Instagram #theaidsmemorial